FINANCIAL COURSES FACTORY
CA Raja Classes offer Online Financial Courses for Bank & Finance Executives on Credit Analysis, Financial Analysis, CCP and courses for Professional Exams preparations like CA / CMA / CS / MBA / CIMA / ACCA / UGC NET.

More than 2,00,000 Students have benefited from our courses all over the world and 1,10,000+ Subscribers follow our YouTube Channel.
Banking
Consultancy
Live Webinar
CA RAJA CLASSES offers Online Financial courses for Professional exams preparation like CA/CMA/CS/MBA/CIMA/ACCA/UGC NET. Commerce oriented Graduation/ Post graduation/ Higher secondary Exams. Practical courses for Banking / Accounting/ Finance Executives to handle their day to day operational activities . JAIIB/CAIIB/Certified Credit Professional course exams. Over 95000+ students have benefited from our courses all over the world and 70000+ subscribers follow us on youtube.
CA Raja, a Chartered Accountant by qualification and Teacher / coach by passion. He started his career as a banker after completing the CA Program. Worked in public sector bank for 4 years and then moved to CA Practice.  It was during CA practice that he gave wings to his passion – i.e., teaching. He started teaching Financial Management for CA & CMA students in Ernakulam, Kerala. He had a bigger vision to reach thousands of students without geographical boundaries and as a result he started teaching Online through Udemy since 2015.
100000
YouTube Subscribers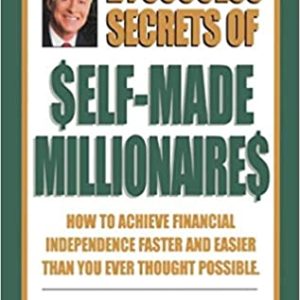 We have reviewed the book "Self-Made Millionaires" available on amazon. Get inside to read
LET US KNOW, WE SHALL GUIDE YOU
WHAT YOUR WISH TO LEARN